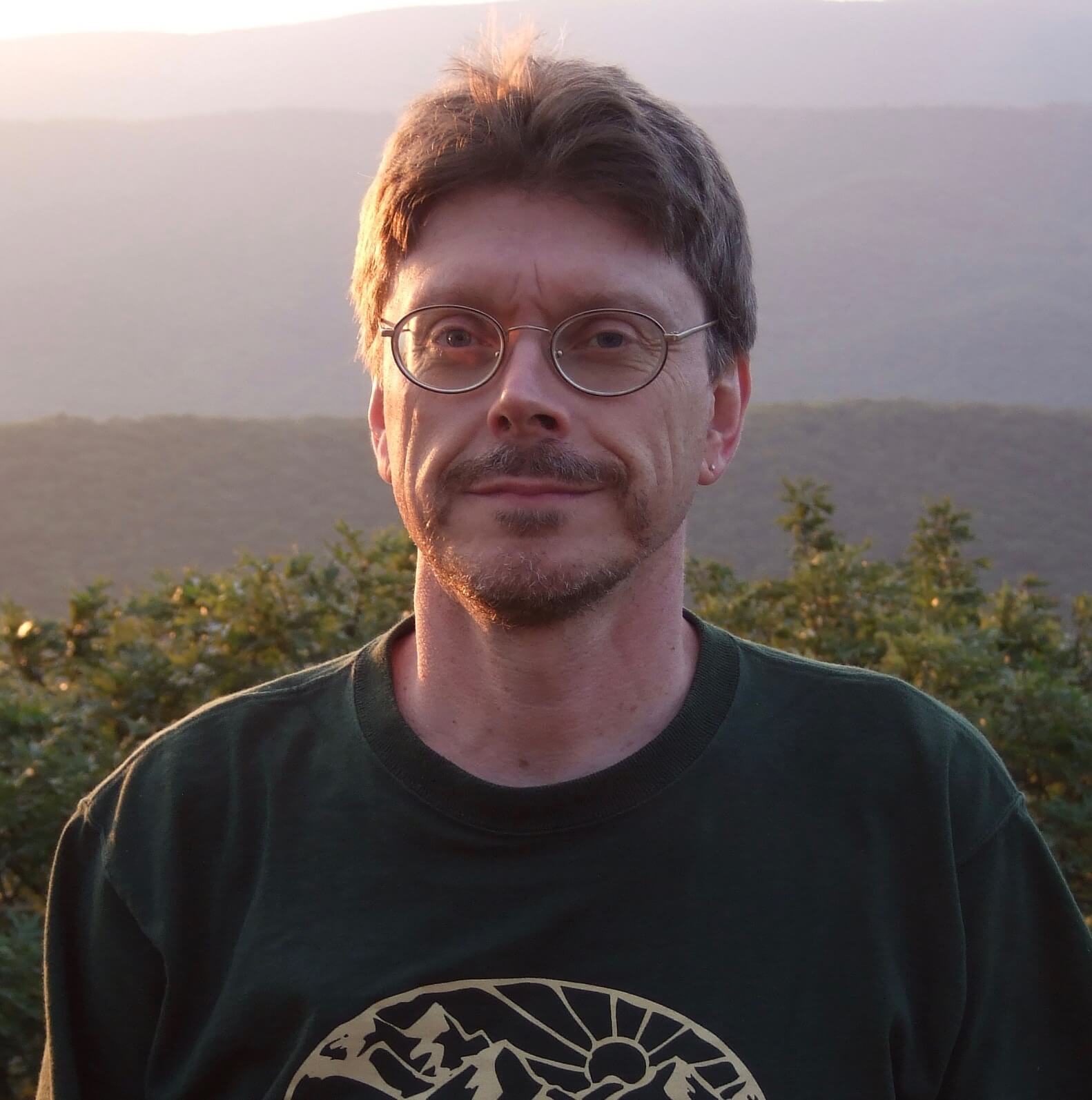 Bill Gupton
President
Bill brought his dream of creating a natural burial sanctuary for Cincinnati to fruition in 2020, after more than a decade of hard work that began with an inspiration at the grave of the great 19th century naturalist Henry David Thoreau. He says, "In that moment, I realized that Thoreau had, indeed, become a vital part of the natural world that he so loved – but only because he, like all his contemporaries, had been buried in a way that today we would call 'green' burial." As the Tri-State's leading spokesperson for green burial, Bill has appeared in numerous local, regional and national publications, as well as in broadcast media, advocating for a return to more natural and traditional human burial practices. He has long been active in the "Death Positive" movement, is a Friend of the Green Burial Council, and is a member of the National Home Funeral Alliance. Bill has also served as minister of the Heritage Universalist Unitarian Church in Anderson Township since 2002.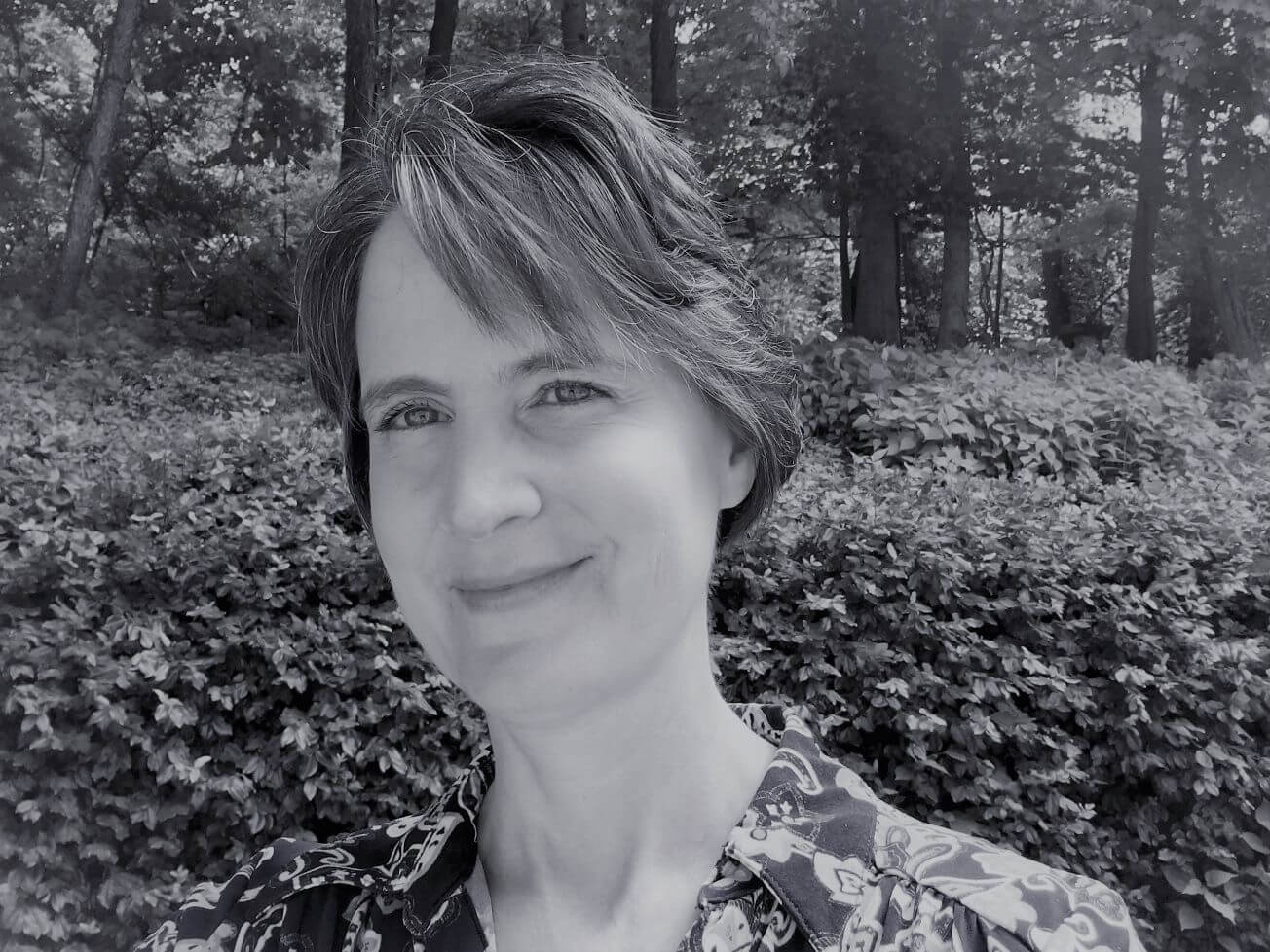 Donelle Dreese
Vice-President
Donelle is a poet, novelist, essayist, and Professor of English at Northern Kentucky University where she teaches multicultural and environmental literatures, American women poets, and literature and film. Her essays and poetry have been published in a wide variety of literary journals and magazines. She is a recipient of the Sigma Tau Delta Professor of the Year Award, and the Excellence in Online and Technology-Enhanced Teaching Award at Northern Kentucky University. Donelle's deep affinity for natural or "green" burial is rooted in her commitment to help restore the deep biological and spiritual bonds we have with nature and to one another. For Donelle, Heritage Acres Memorial Sanctuary is a sacred space for solace and healing, as well as a breathtaking and biodiverse nature preserve with sweeping meadows and serene woodland paths that support the earth's ongoing regenerative evolution.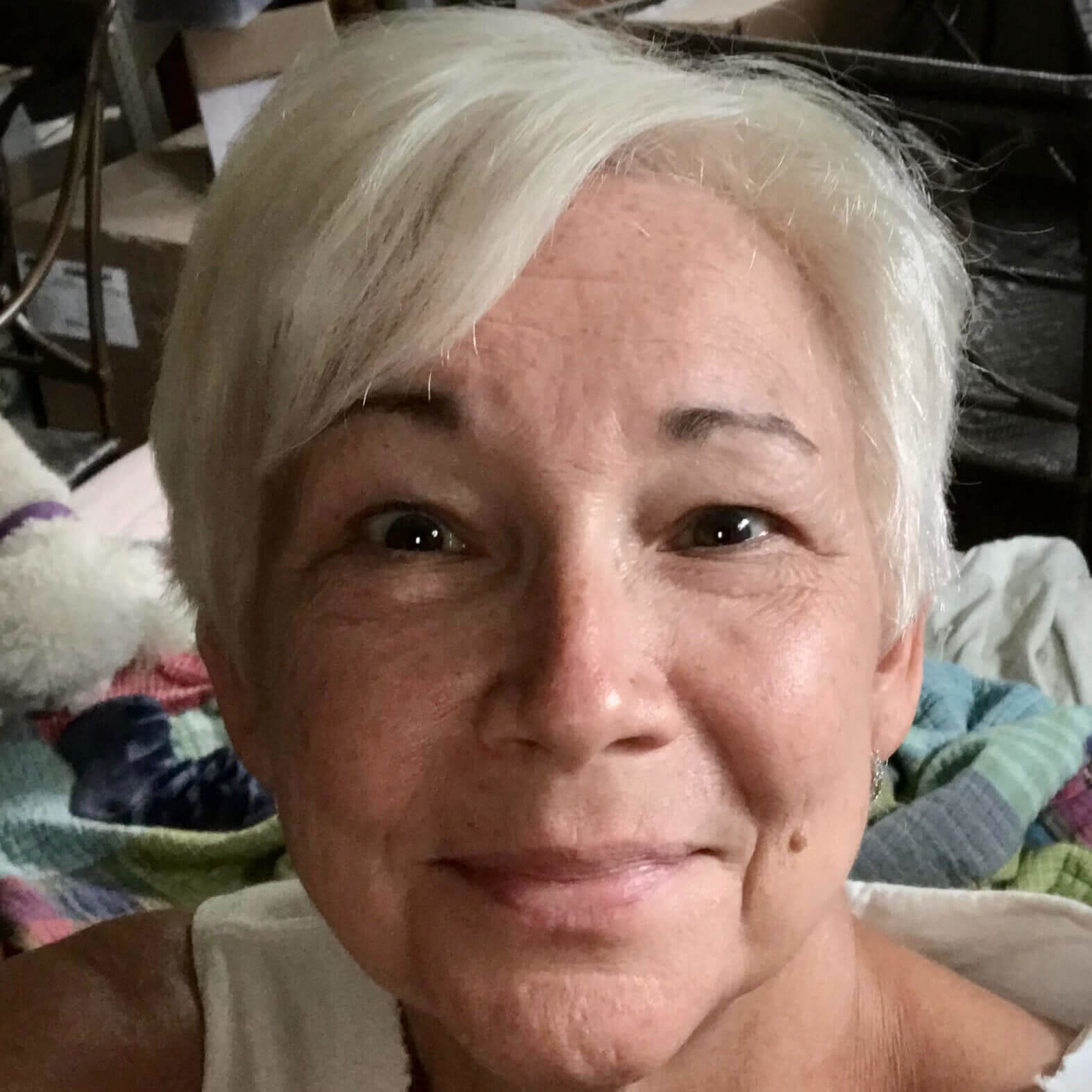 Susan Conley
Susan Conley is an architect who started the firm Conley Design in 1989. She designs residential, commercial, health care, and recreational projects, and has been registered in 37 states. A LEED Accredited Professional, she has an expertise in all phases of green building design and construction. For the past 12 years, her focus has been on-site construction monitoring of military installations, with an emphasis on safety culture and practices. She has two sons, Evan and Mason, and lives with two Bichon Frises. As an Advanced Open Water scuba diver, Susan travels to the island of Bonaire as often as possible. She has designed several pieces of funerary architecture in the form of tombstones and benches for clients, but for herself, Heritage Acres Memorial Sanctuary is a much better philosophical fit. At Heritage Acres, you can feel the calm in the rolling hills and know that the earth welcomes you to visit.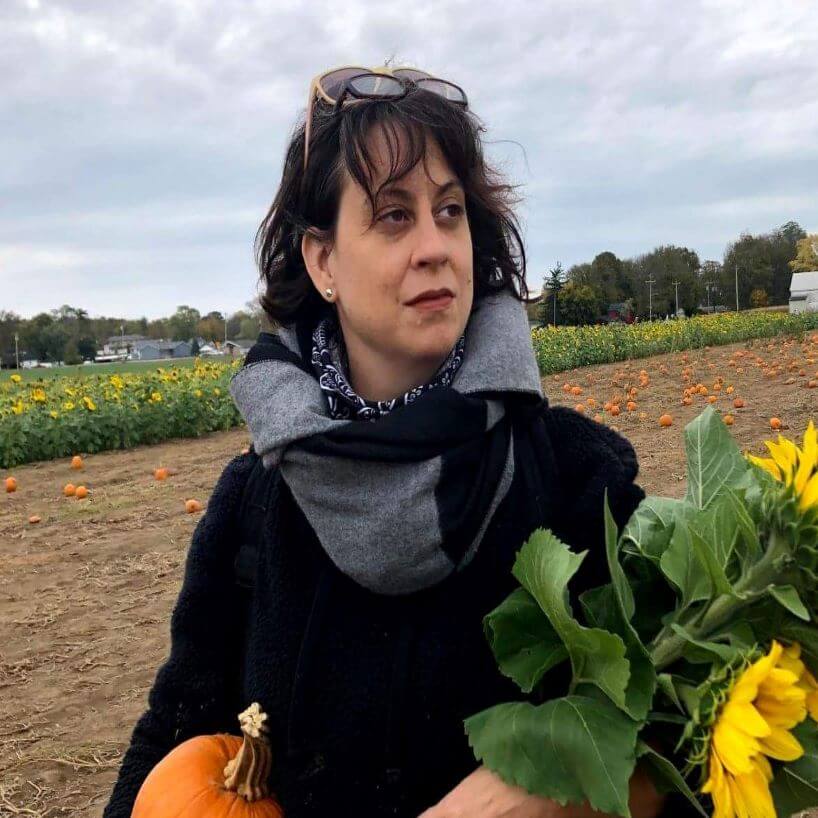 Linda Littman
Linda Littman has spent the past ten years facilitating grief groups for children through Fernside, A Center for Grieving Families. Professionally, she has worked at local funeral homes and cemeteries with the intention of serving families through difficult times of loss and planning. The more she became familiar with the business, the more she realized it was not a good fit for her. Heritage Acres is more aligned with her views than any other place she has been. She is excited to be a part of something meaningful and important right here on the outskirts of Cincinnati. Outreach, compassion, and veganism are an important part of her life thanks to her three children–Avery, Opal, and Lucy. Linda has also created the Facebook page, "It's Your Funeral" to help others navigate the murky waters of funeral planning. You can also check out her "It's Your Funeral" class through UC's Communiversity.
.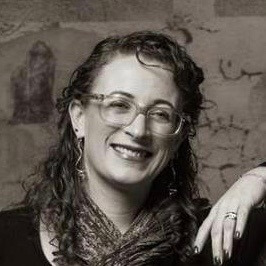 Laura Knight
Board Secretary
Laura Knight is a solution finder for complex challenges, who has spent her career finding innovations, efficiencies and collaboration through innovative and artful project management and startup.
She brings her experience of getting big things accomplished to Heritage Acres. She enjoys taking a process or project and engaging stakeholders from multiple perspectives, helping them feel inspired and engaged to find magic. She believes that this magic, in all aspects of life, is what fuels people's passion to collaborate and become part of something bigger than themselves. Heritage Acres, to her, is all these things and more.
Laura is fueled by a passion to help lay a solid foundation for the bright future of green burial and nature preservation here in the Tri-State.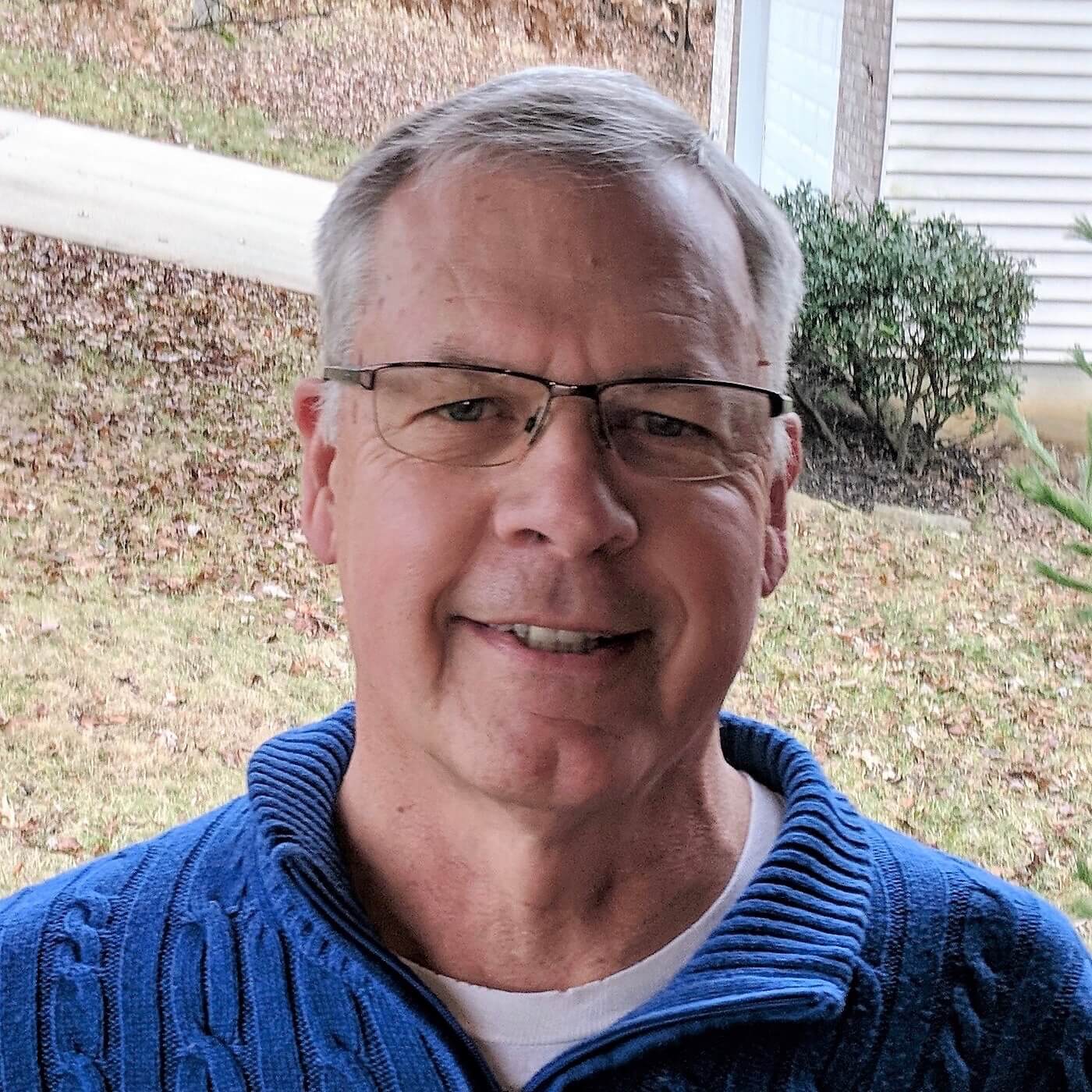 David Spinney
After more than 40 years in local government management, David retired in early 2020. Throughout his career he sought to guide decisions that worked with the natural environment, not in spite of it.
He earned his Masters in Planning at Virginia Tech focusing on flood plain management policy. Early in his career he developed a deep interest in improving water quality and working in coastal zone management in Florida. Upon moving to Ohio, David served as Milford City Manager and then Clermont County Administrator where he was instrumental in developing a water quality assessment program for the East Fork of the Little Miami River.
David first became interested in green burial when his dad died, and he realized that his dad's wish to be buried under a Tamarack tree to nourish that tree could not be achieved with a conventional burial. David's current focus is working with nature on the 40 acres that is Heritage Acres Memorial Sanctuary.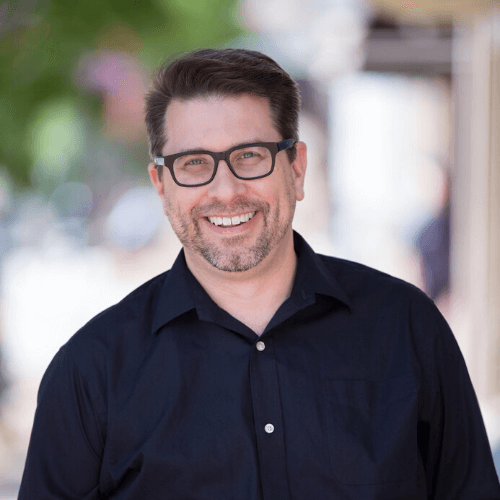 Jeff Syroney
Jeff is honored to be a member of the board of Heritage Acres Memorial Sanctuary and support its work in promoting the environmental and emotional benefits of the green burial movement. When he's not volunteering his time or reimagining our relationship with death, Jeff serves as the Vice President of Innovation + Story for Wonderlust Collective, a boutique market research/strategy agency. Jeff combines an early career in theatre, storytelling, and improvisation with 15 years of corporate marketing experience. This marriage of art and strategy helps his clients understand why we make the choices we make. He is a sought-after speaker, sharing inventive approaches to incorporating creativity into the workplace, and is the recipient of multiple industry awards celebrating his entrepreneurship and innovation. Prior to his career as a researcher, he served as the Executive Director of InkTank, a professional writing center dedicated to promoting the region's literary community and using writing as a tool for change within underserved populations. He was also the Founding Managing Editor of Soapbox, an online publication promoting the Cincinnati region's talent, diversity, culture, and business. Jeff also co-founded the Cincinnati Fringe Festival, an annual celebration of art, innovation, and creativity.