October Burials At Heritage Acres
Looking at a beautifully prepared cremation grave in the woods near the end of our Tree Planting Day on Oct. 17, one of our volunteers exclaimed, "This is real. We are really doing this!"
Indeed – although history may record that Heritage Acres Memorial Sanctuary opened without fanfare on Earth Day 2020, and that we conducted our first burial little more than a week later, on May 2 – many of us who have been involved in this project from the beginning will look back on October 2020 as the month we truly began serving the Tri-State area as its first and only dedicated green burial preserve. On two consecutive, gorgeous fall Saturdays in October, we conducted three burials, helping three grieving families find comfort and healing as they lovingly returned their beloveds' remains to the earth from which we come.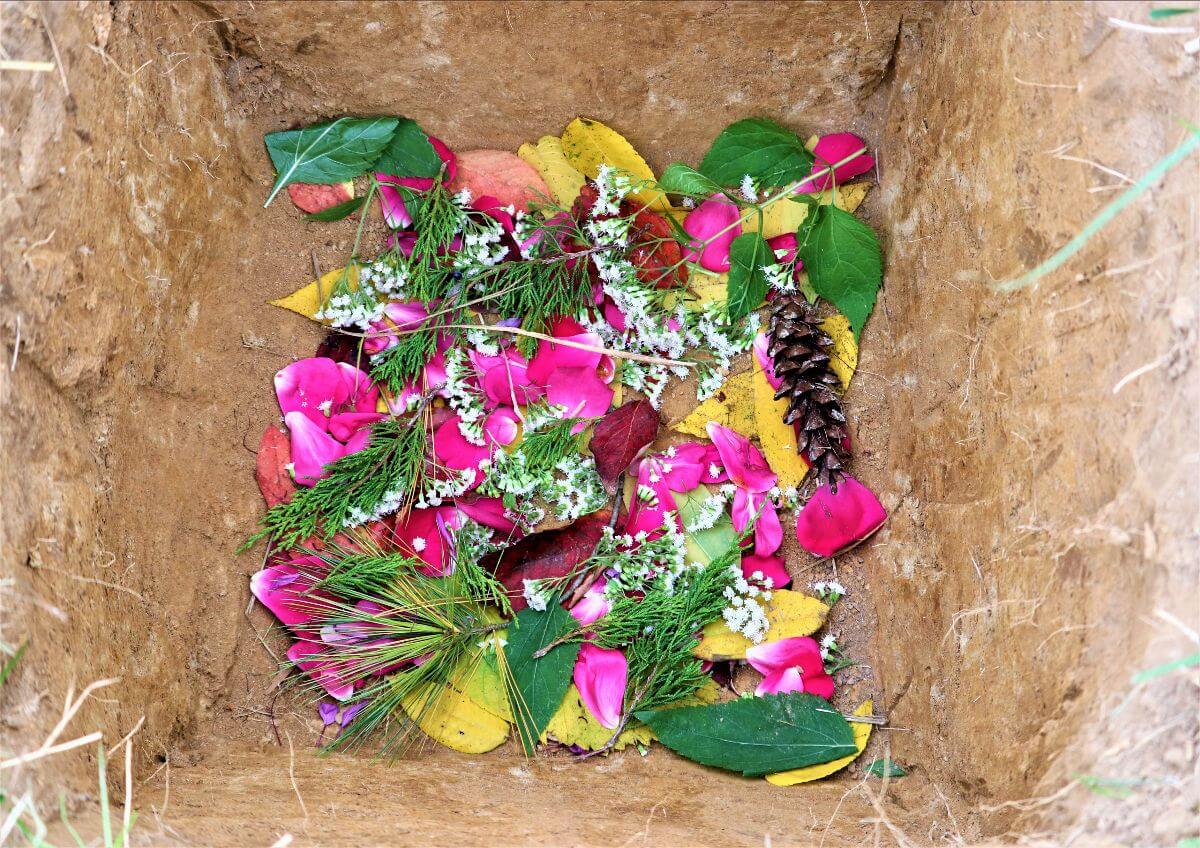 Each burial was unique, reflecting the traditions and needs of each individual family as well as the distinct personalities of those who were being memorialized. But beneath the variations of outward form lay some important commonalities. Losing a loved one is a universally shared, human experience. Grief and mourning cut across all boundaries of culture, class and creed, uniting us in something far bigger than our differences. In our time of loss – even, as is sometimes the case with cremation burials, if the loss was initially experienced months or even years ago – we feel a need to honor our loved one with a dignified, respectful ceremony that is in harmony with the values and beliefs they held in life. We ourselves need to be held and nurtured, by human community. We need to know that the departed – and we – are not alone.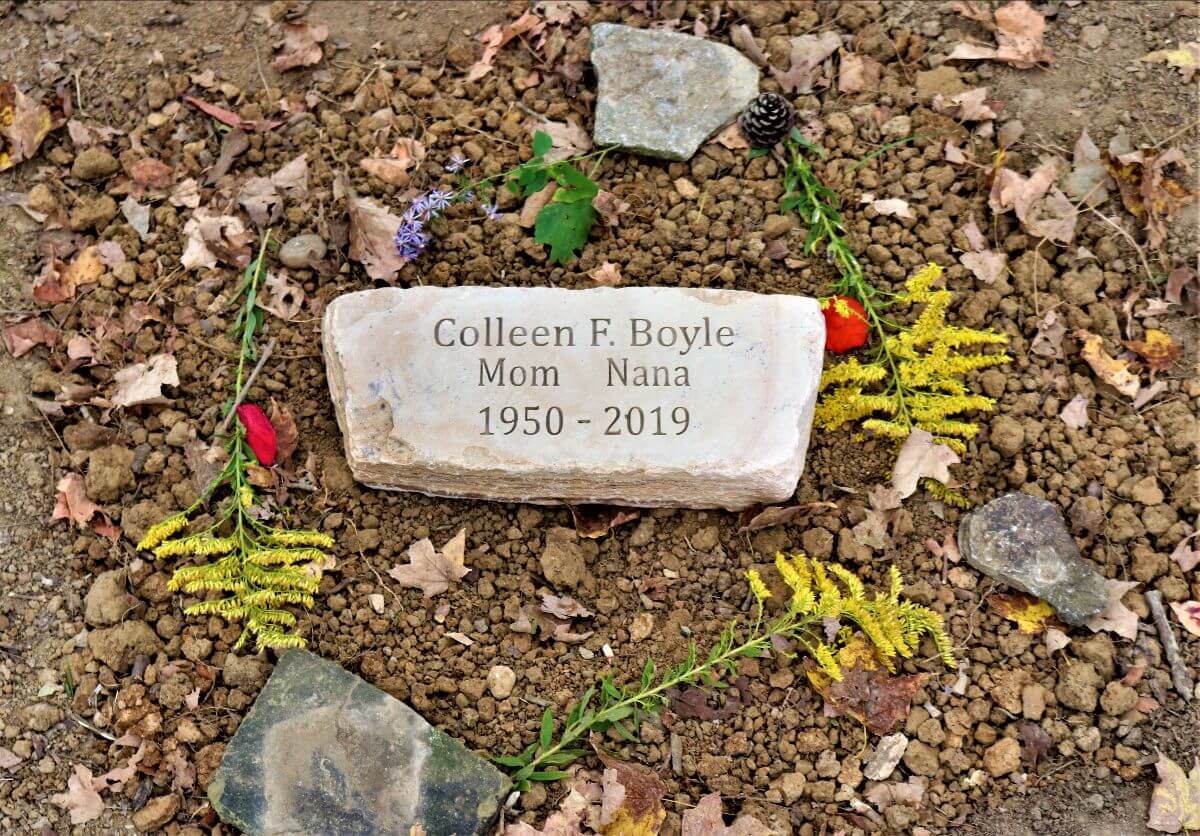 So on successive October Saturdays, framed by brilliant red, orange and yellow-tipped trees, we dug small cremation-burial graves at Heritage Acres – in the meadow, and in the woods. We decorated those graves with the natural colors and plants of the season. We welcomed family members to their loved ones' final resting place. We made space and time for goodbyes to be said, tears to be shed, and hugs to be shared. We allowed the next of kin to kneel down on the earth, and reverently place the biodegradable urn containing their loved one's ashes into the ground. We gave everyone present the opportunity to take a shovelful of dirt and help fill in the grave. We helped them place a simple stone marker on the ground above the grave. And then we let the family remain with one another, for as long as they needed, around the grave.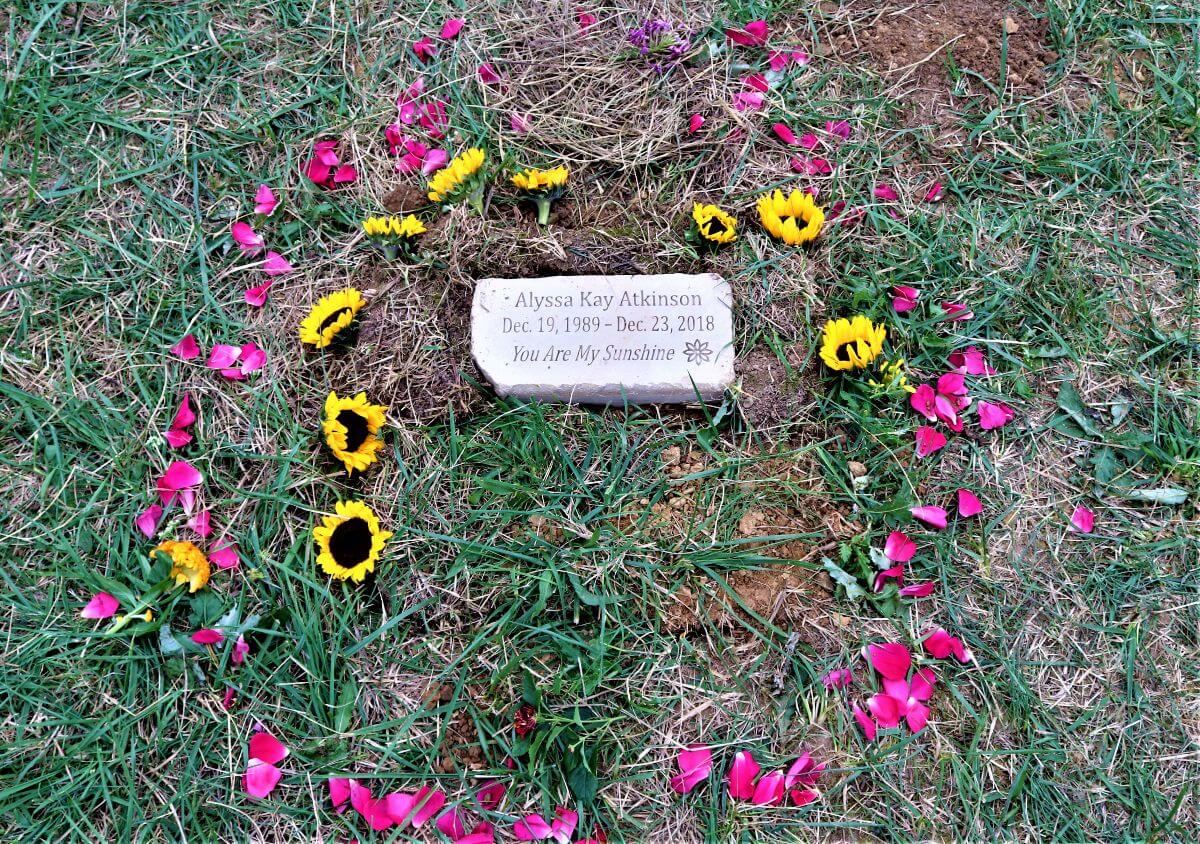 Some families chose to do everything themselves. Others sought assistance from Heritage Acres staff and volunteers. Each family did things differently – but again, there were many common threads woven through each burial: Reverence. Compassion. Tears. Laughter. Music. A sense of connection, not only to the deceased, and to one another – but also to our natural world, and its natural cycle of life and death.
We at Heritage Acres feel deeply blessed to be able to offer the gift of green burial to our community. We know how transformative and healing it can be. And we pledge to be here for you, when the time comes that you, or your family, need us.
With loving hearts, we remember those now buried at Heritage Acres Memorial Sanctuary: Alyssa Atkinson, Connie Booth, Colleen Boyle, Dennis O'Keefe, Nancy Ott.